You can update your personal details at any time from My Insurance.
This can include things like your date of birth, name and phone number.
How?
It's very easy, just follow the steps below:
Step 1 - Sign in to your My Insurance account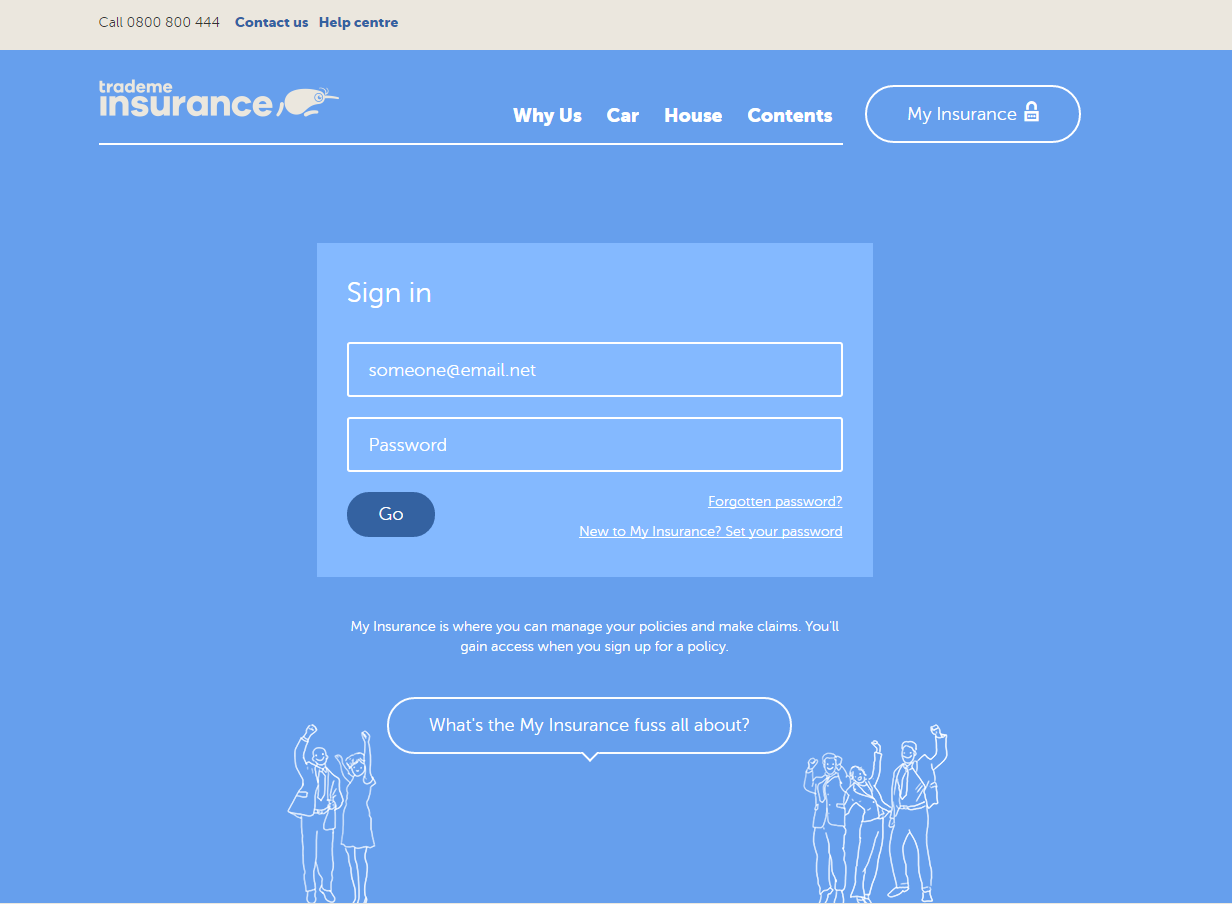 Step 2 - In the drop down options at the top of the page, select My details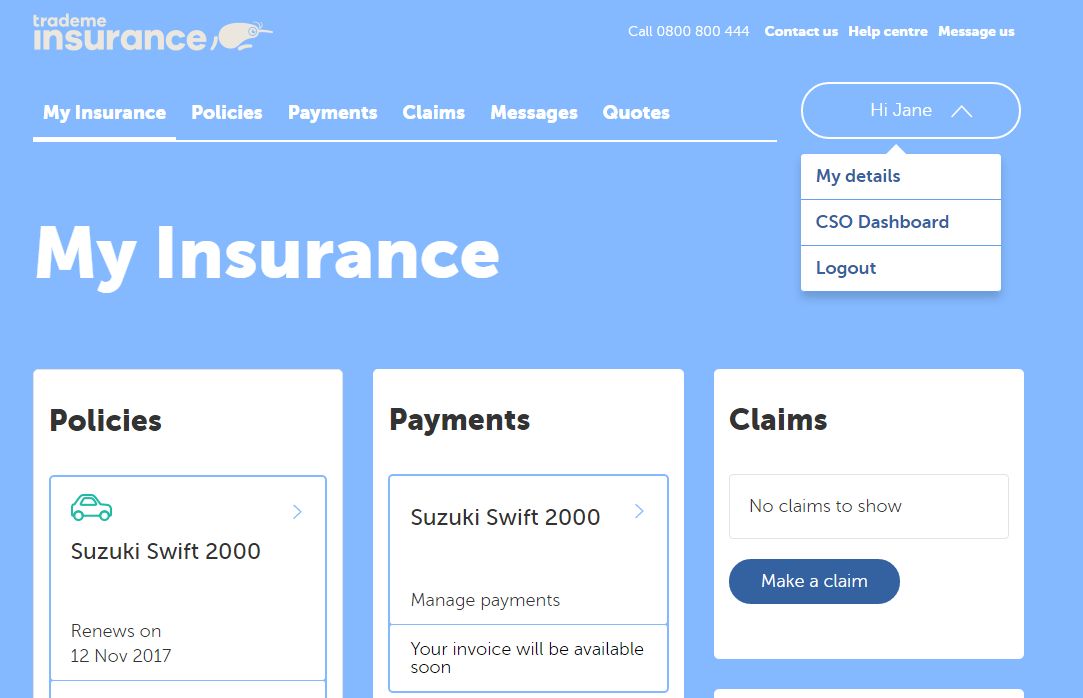 Step 3 - Click the Edit button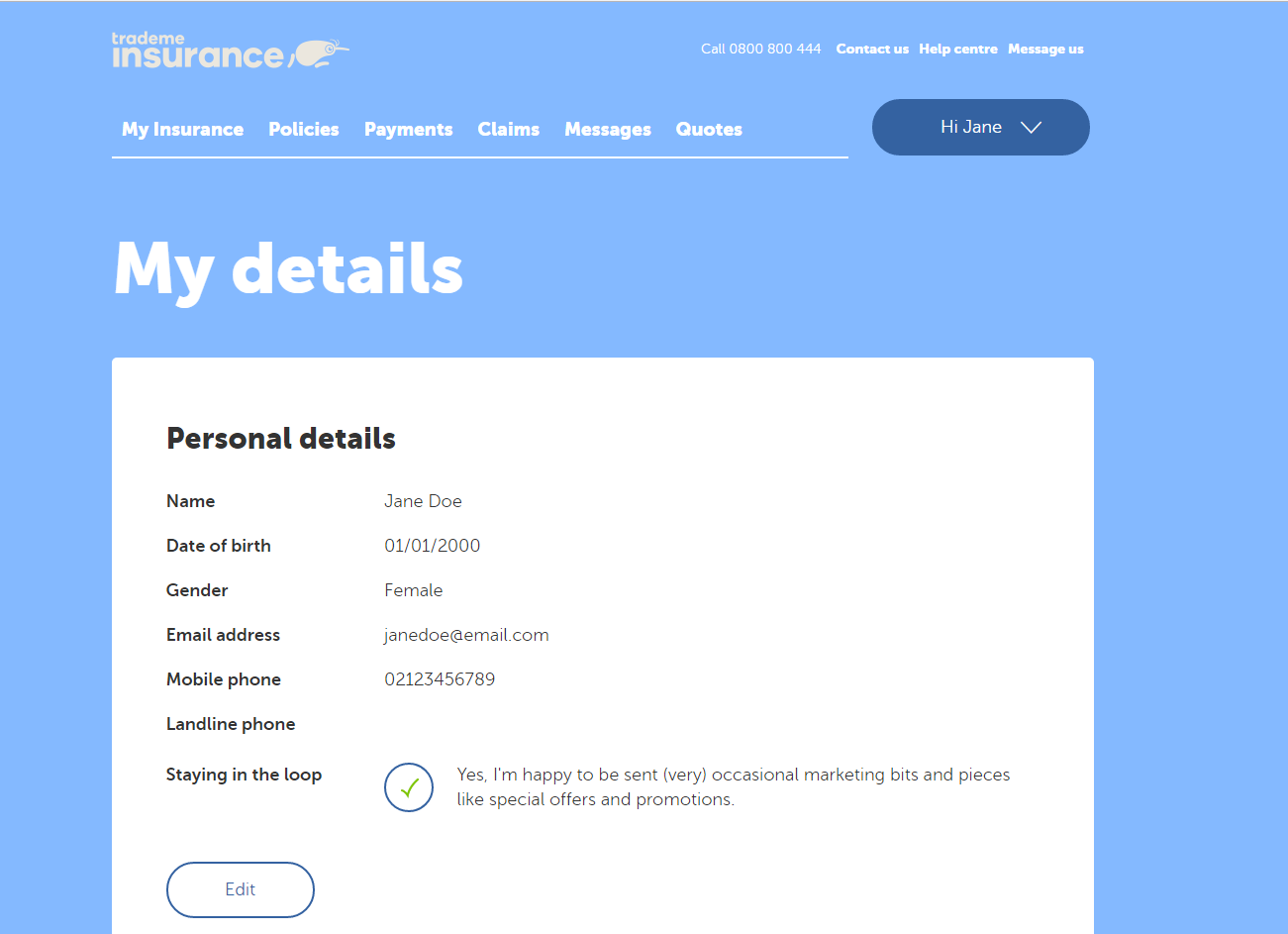 Step 4 - Update your personal details or contact information
Step 5 - Click on the 'Submit change' button at the top of the page
Step 6 - We will be notified of the change request and update you shortly
Still unsure? Fire up a live chat or contact us, we are here to help.
Related Articles