Trade Me Insurance gives you methods to pay for your insurance all online. When you finish your quote you can choose your payment method and frequency which can be changed through My Insurance.
There are two ways to pay: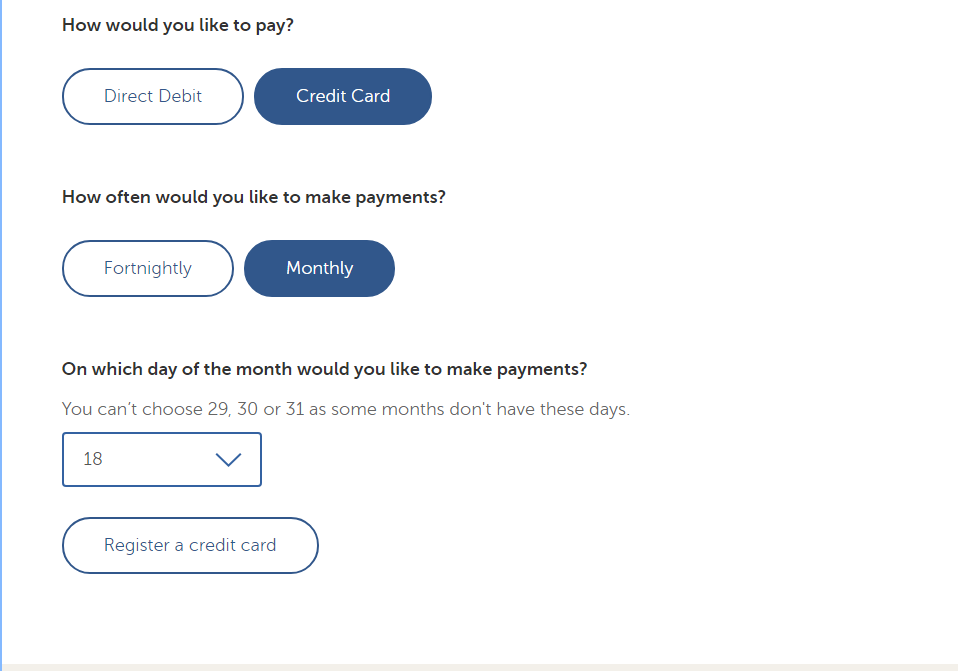 Direct Debit
You can choose to make direct debit payments either monthly or fortnightly. You can also choose a date that your payment will be taken out of your account. This allows you the flexibility to plan your insurance payments.
When setting up a policy to be paid, there will be a 17 day delay until this can be deducted from your bank account. This is a requirement for us to set up a direct debit payment.
During the quote, you will set up either a paper or paperless direct debit. For more information, check out Direct debit - to form or not to form.
Credit/Debit card
You can choose to make a credit/debit card payment either annually, monthly or fortnightly. You can also choose the date you want to pay- this will be processed immediately. 
We accept:
When you make a payment by credit/debit card, we will only take full payment for the amount due. You can pay any overdue amount at My Insurance.
Change my payment
We understand that situations change. You can change your type of payment and frequency of payment through My Insurance.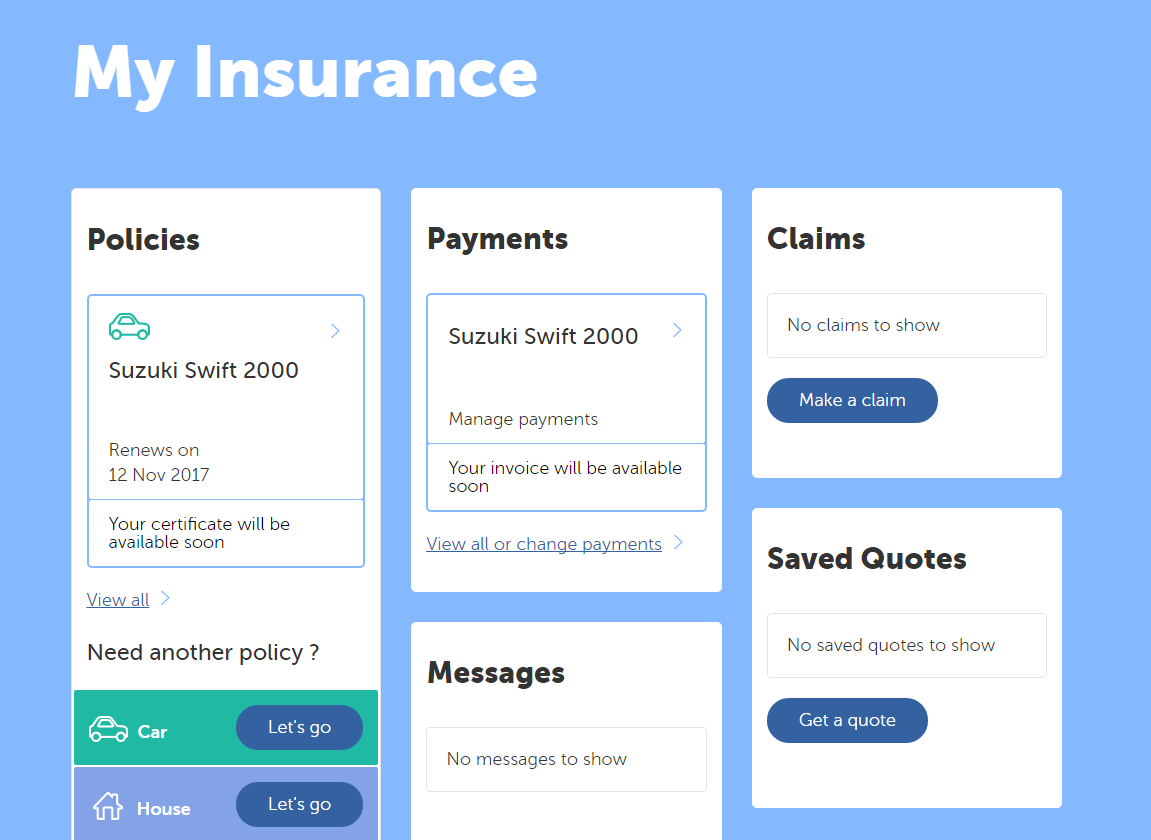 You can update your payment options in the Payments section.
Select the policy you wish to change the payments for.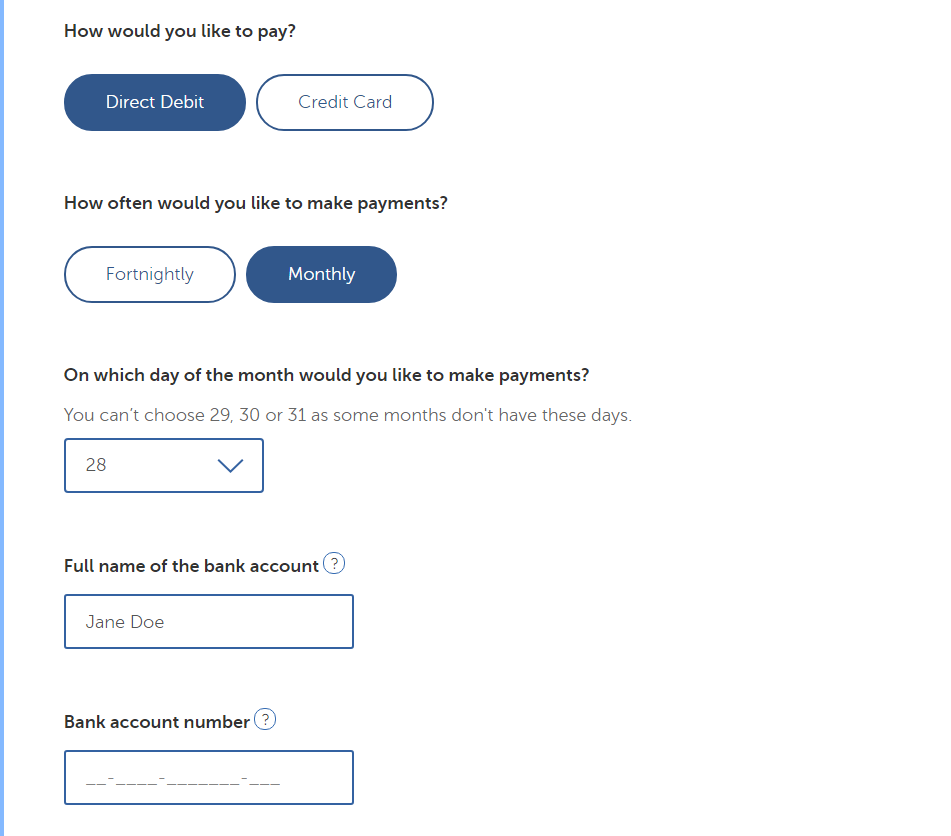 Change between Direct Debit and Credit/Debit Card options, or modify the date, bank account or credit/debit card you wish to use.
You can also view all your upcoming payments and download a copy of your invoice all through My Insurance. 
Late payments 
If your premium payment is late for any reason, we will let you know within a few days after the payment is due. If you want to make a one-off payment for the amount you have missed, this can be done through a credit card payment on My Insurance. 
At any time you can contact us to organise a catch up on your payments. This avoids any stress for you and keeps us informed.
Still unsure? Fire up a live chat or contact us, we are here to help.