Adding a named driver is essential if someone else drives your car regularly. This will avoid you paying an additional excess for unnamed drivers if you make a claim. It is a simple process that can be completed online through your My Insurance account.
Adding a named driver
Step 1: You will need to know their:
First and last name

Date of birth

Driving experience and what kind of license they have

Claims history for the past two years

Any driving or other convictions they have had recently
Step 2: Choose which policy you want to add the driver to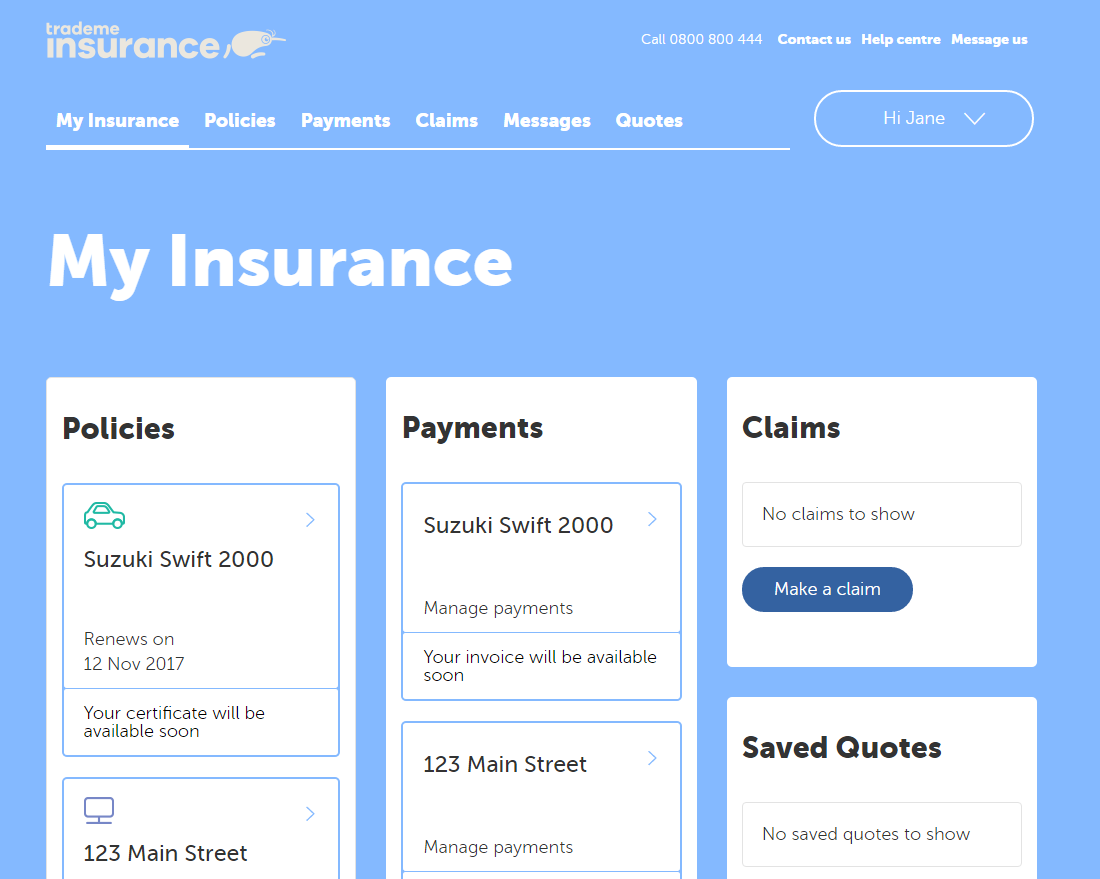 Step 3: Click into the policy to expand into the policy view. This will have a policy summary section with basic details.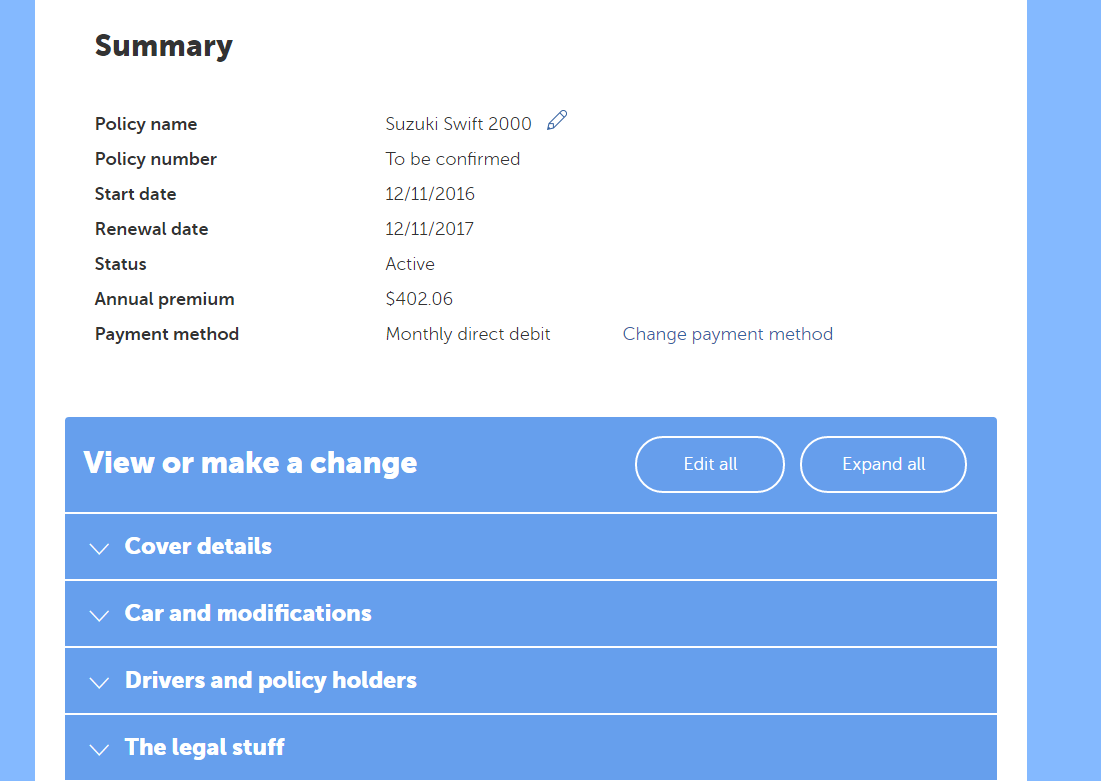 Step 4: Click the arrow next to Drivers and policy holders to expand this section.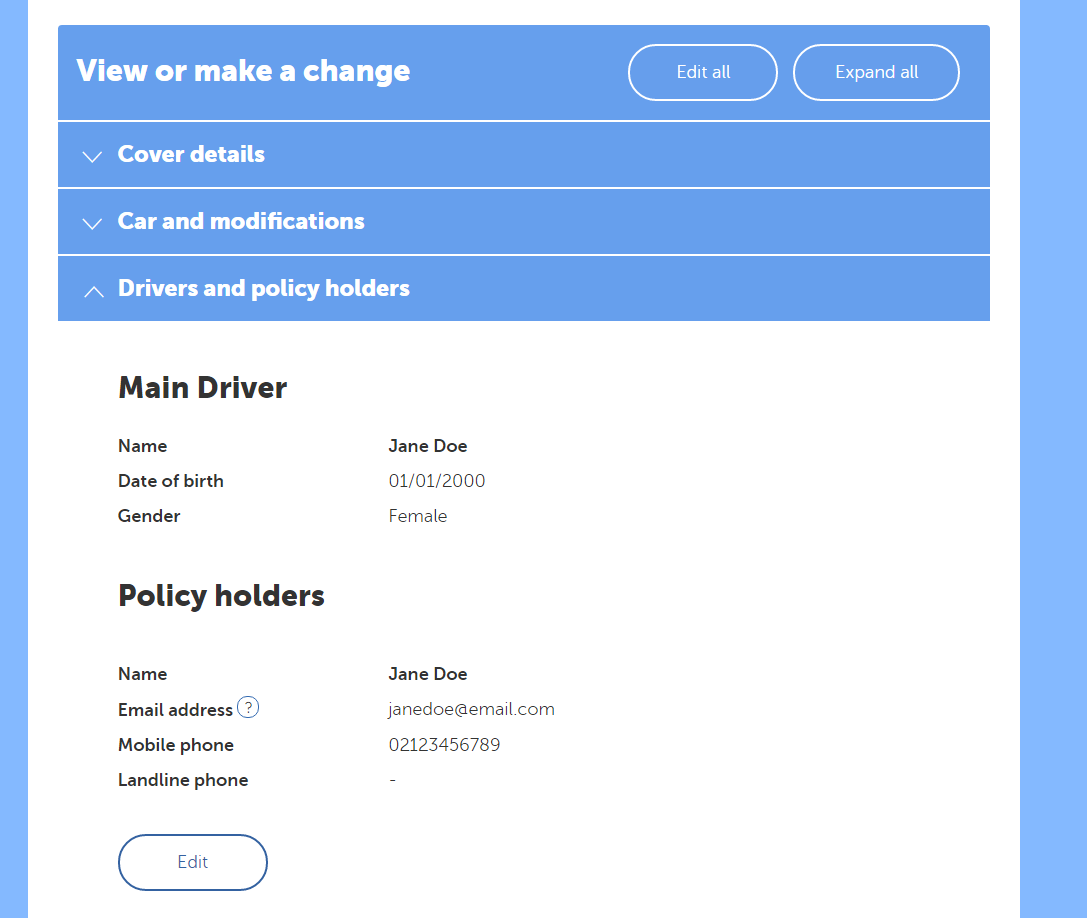 Step 5: From this section, you can edit the driver details, or list other drivers.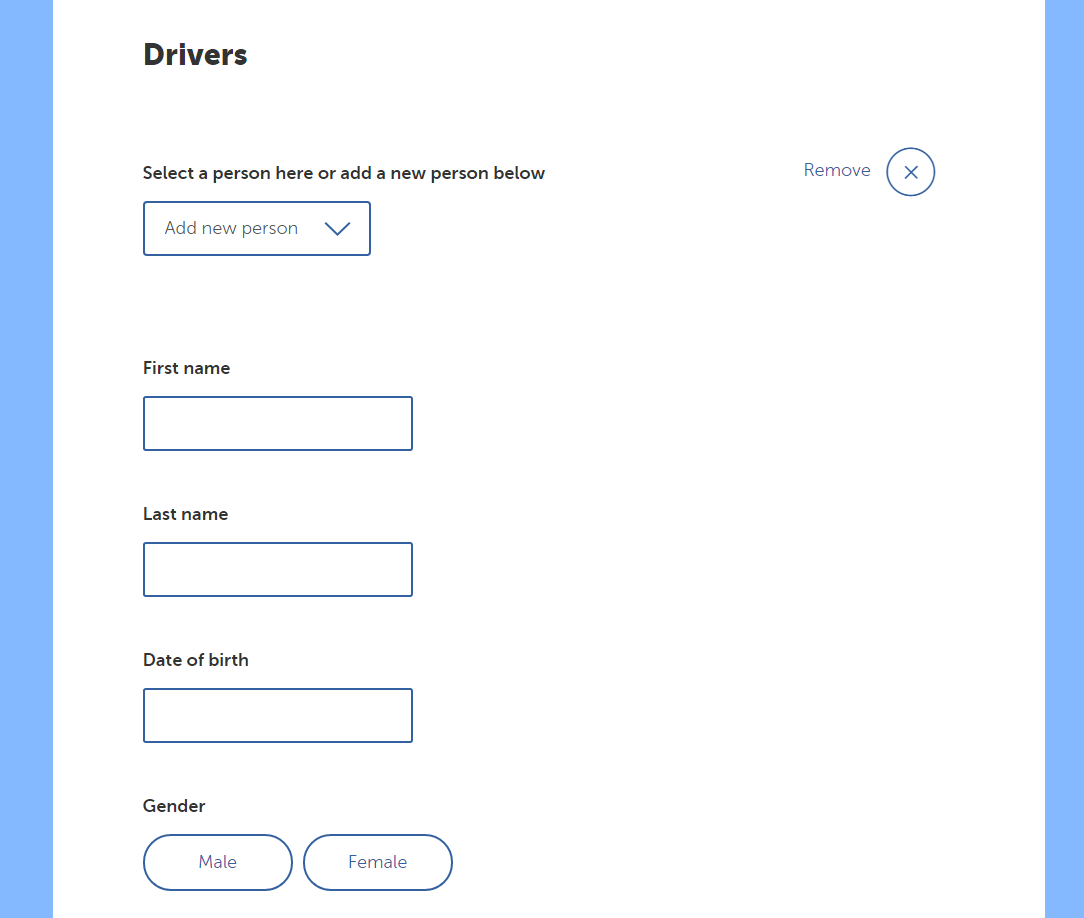 Step 6: Add in the new driver's details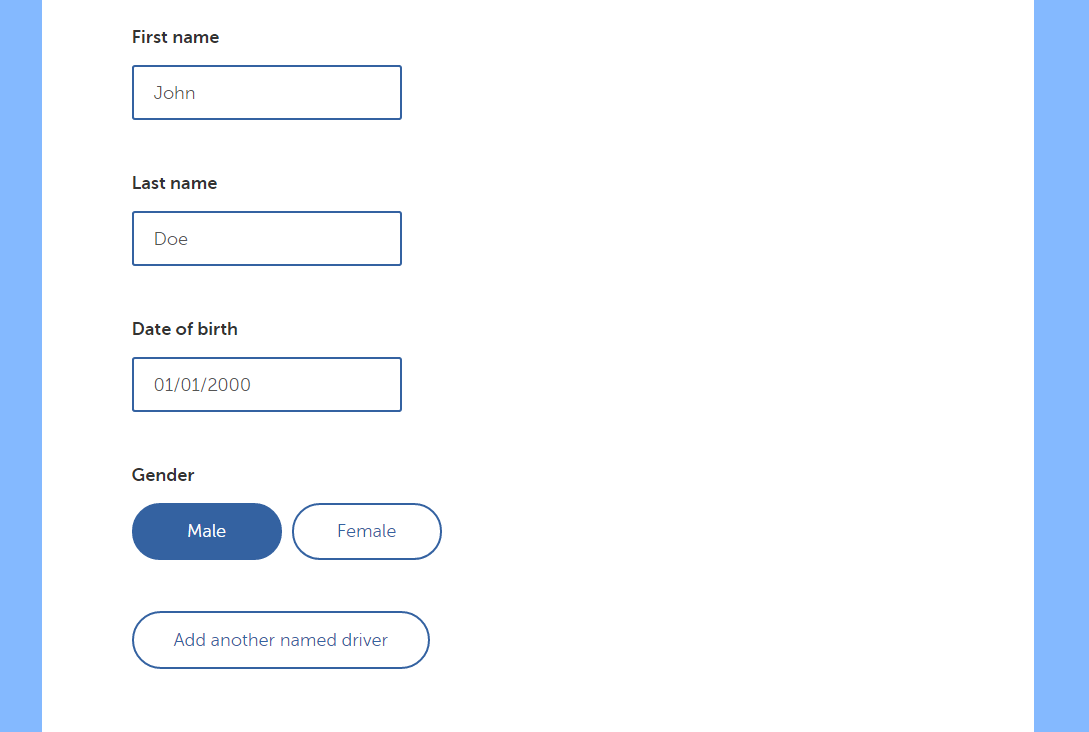 Then click the Next button at the bottom of the page. If you change your mind, just click Cancel changes instead.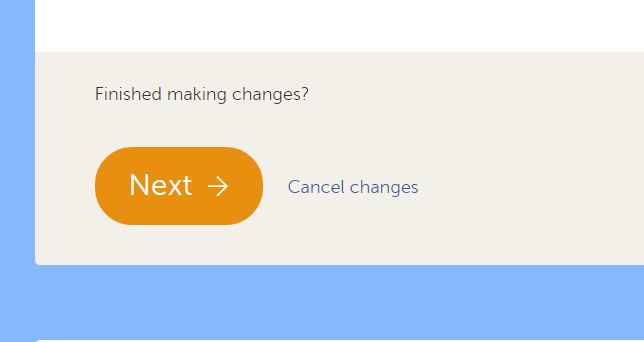 Please note: You may see a change in premium depending on the drivers age, driving experience or claims history. If you have any questions regarding a premium change, fire up a live chat and ask away.
Step 7: Sit back and relax!
Still unsure? Fire up a live chat or contact us, we are here to help.