We use your email address to uniquely identify you. Every person who needs to access My Insurance must have their own log in. 
Changing your email address
Step 1: Log in to My Insurance
Step 2: Click "Hi .... " to reveal a drop down box

Step 3: Click into "My Details"
Step 4: Click "Edit"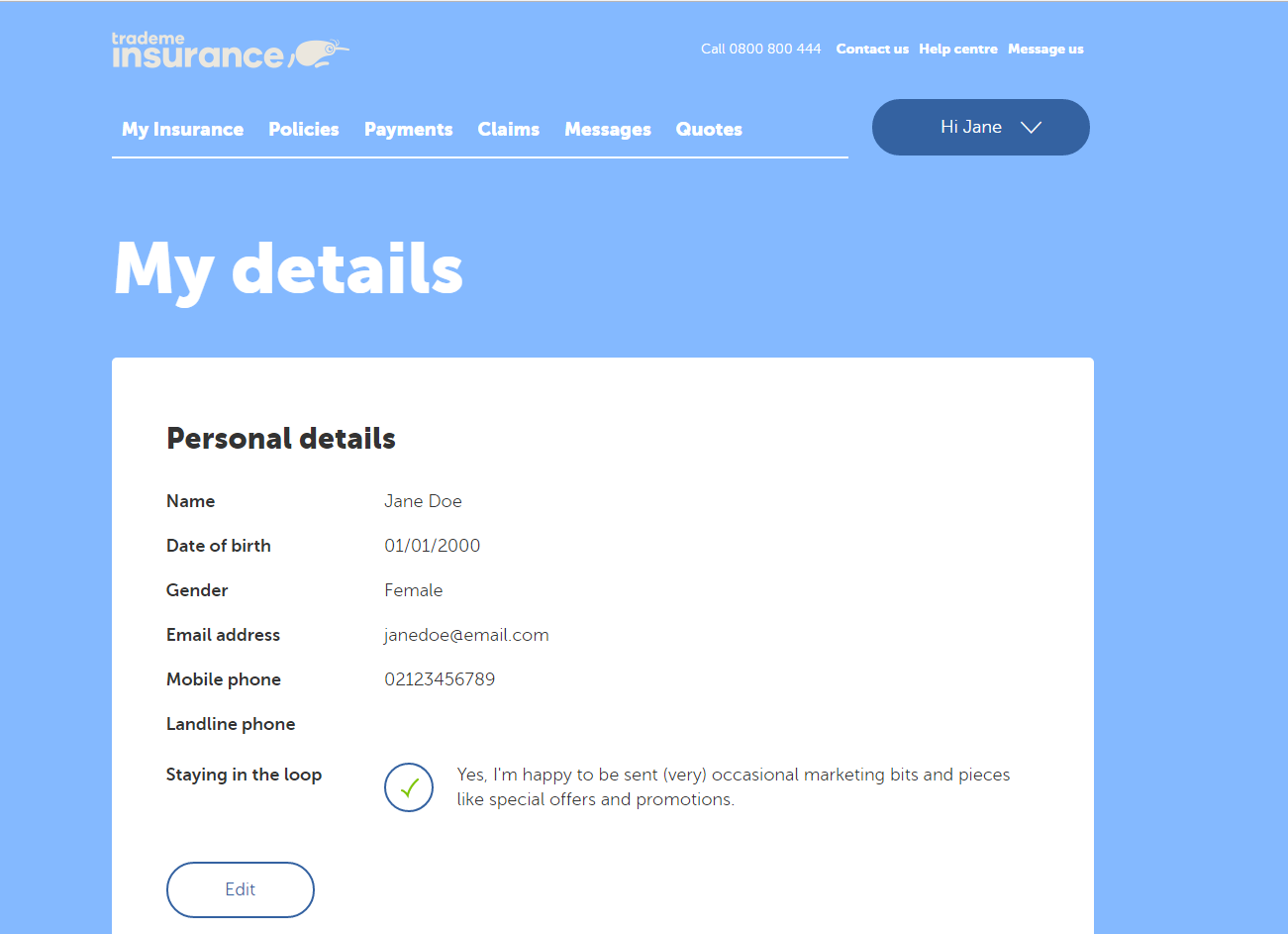 Step 5: Enter new email address and press "Finish"
This will send a request through to our team to update your email address across all your policies.
Still unsure? Fire up a live chat or contact us, we are here to help. 
Related Articles
Choosing an email address - why it's important