Once you have bought a policy from Trade Me Insurance, we will send you an email with links to your certificate of insurance and invoices.
It is quite easy to find them within My Insurance. You just need to sign into My Insurance and go into the policy you wish to view the documents of.
The documents will be shown under your policy, either on the front page of your My Insurance account or in the Policies view. You can download these or view them online at any time. No paper, no mess.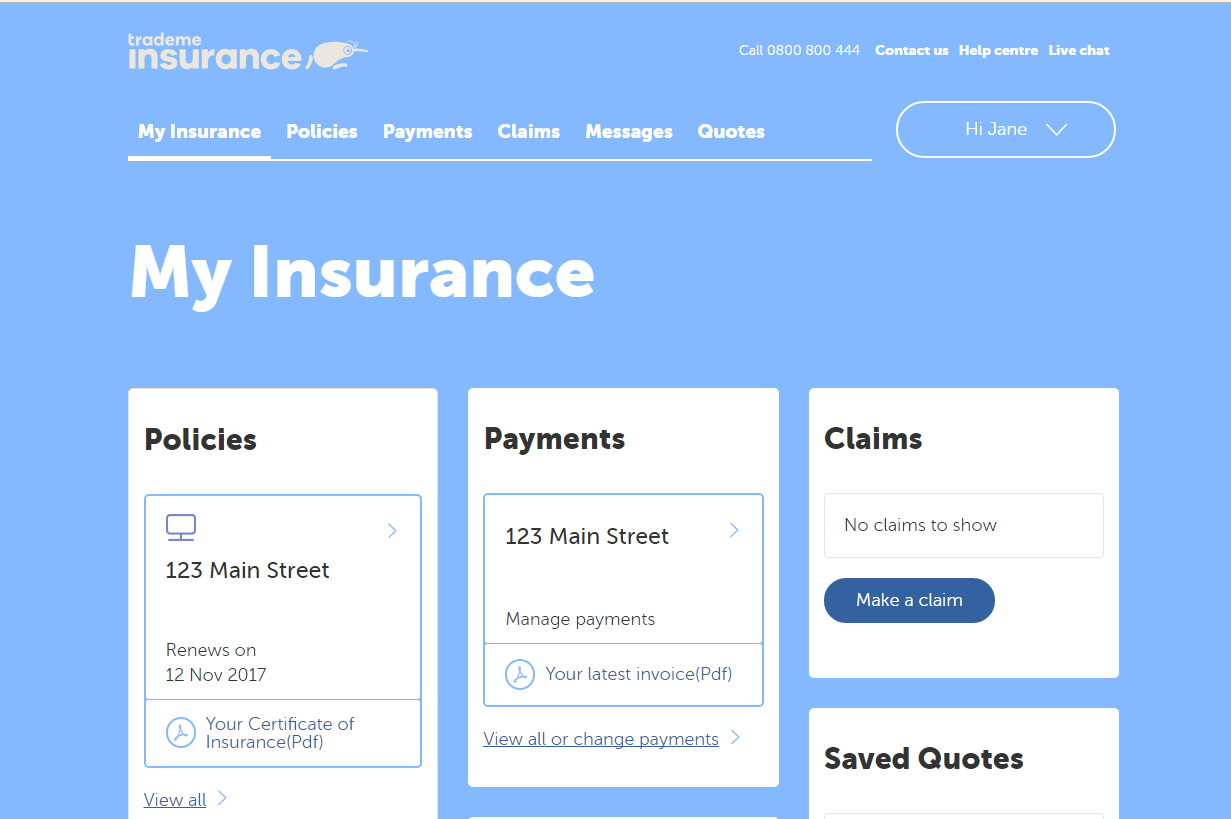 These are in PDF format, and you just need to click on the link below your policy to open these. If you're having trouble opening this, it may be due to your pop ups being disabled on your browser.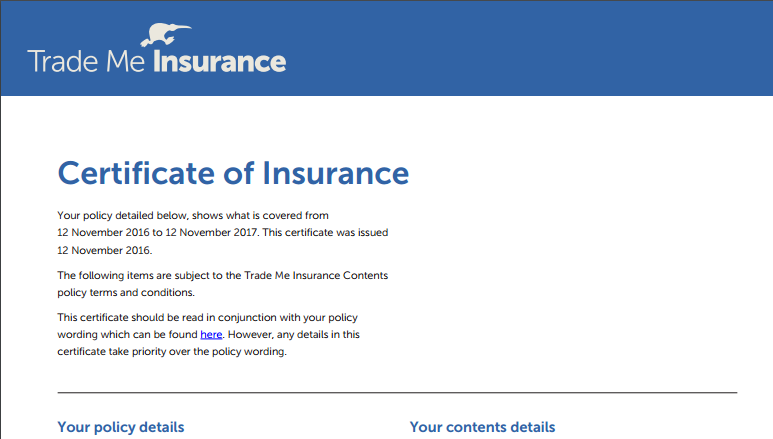 Your Certificate of Insurance looks something like this, with details of your policy on the first page, and any Policyholder, driver or Interested Party details on the second page. 
You can also see a general overview of all your documents and any changes that you have made to your policies. This can be found in your Messages on the main page of your My Insurance account.

Still unsure? Fire up a live chat or contact us, we are here to help.
Related Articles