By registering for My Insurance you can view and change your quotes, policies and notifications online. Registering is easy - you just need to choose a password.
To register, click the New to My Insurance? button on the sign in page and away you go.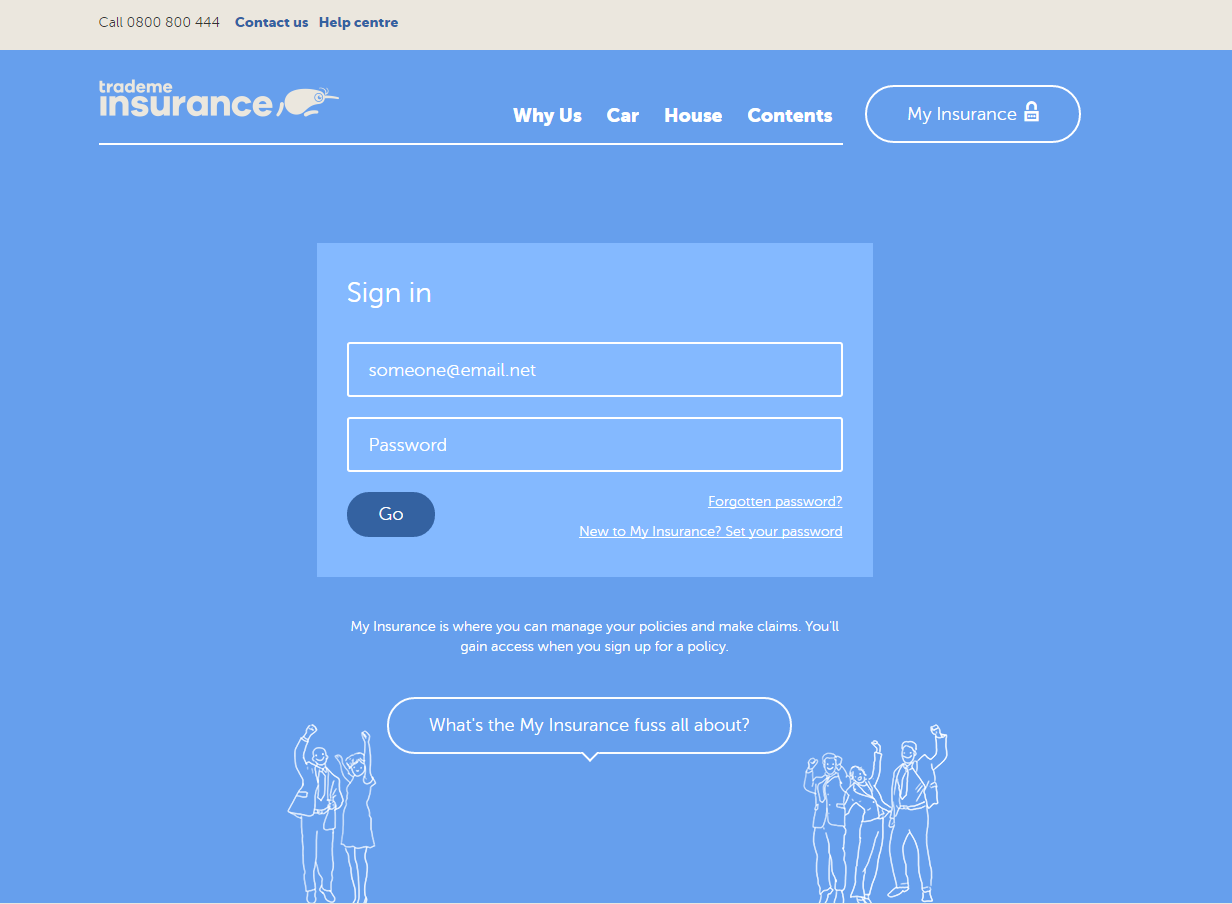 Remember that each Trade Me Insurance account needs an individual email address for each person listed on the policy.
If you use a shared email address, you will only be able to use this address once and the other policyholders will need to use a different email address. Just think of your email address like your name - it is a unique identifier.
Still unsure? Fire up a live chat or contact us, we are here to help.
Related Articles
How to setup or change your password
Choosing an email address - why it's important