It is easy to make changes to your policy online with Trade Me Insurance. No more long waits on the phone and you can do them on the go, at any time.
All changes can be done through My Insurance. You can request changes like:
contact details (excluding email address)

excess amount

sum insured

adding or removing optional benefits

accessories or modifications to your car

details of your car, contents or house

criminal history and/or driving offences

and much more!
If you want to change any of your personal details, check out our article Updating my details. Personal details are things like your name, date of birth, gender or phone number.
How to make a change:
Step 1: Sign in to My Insurance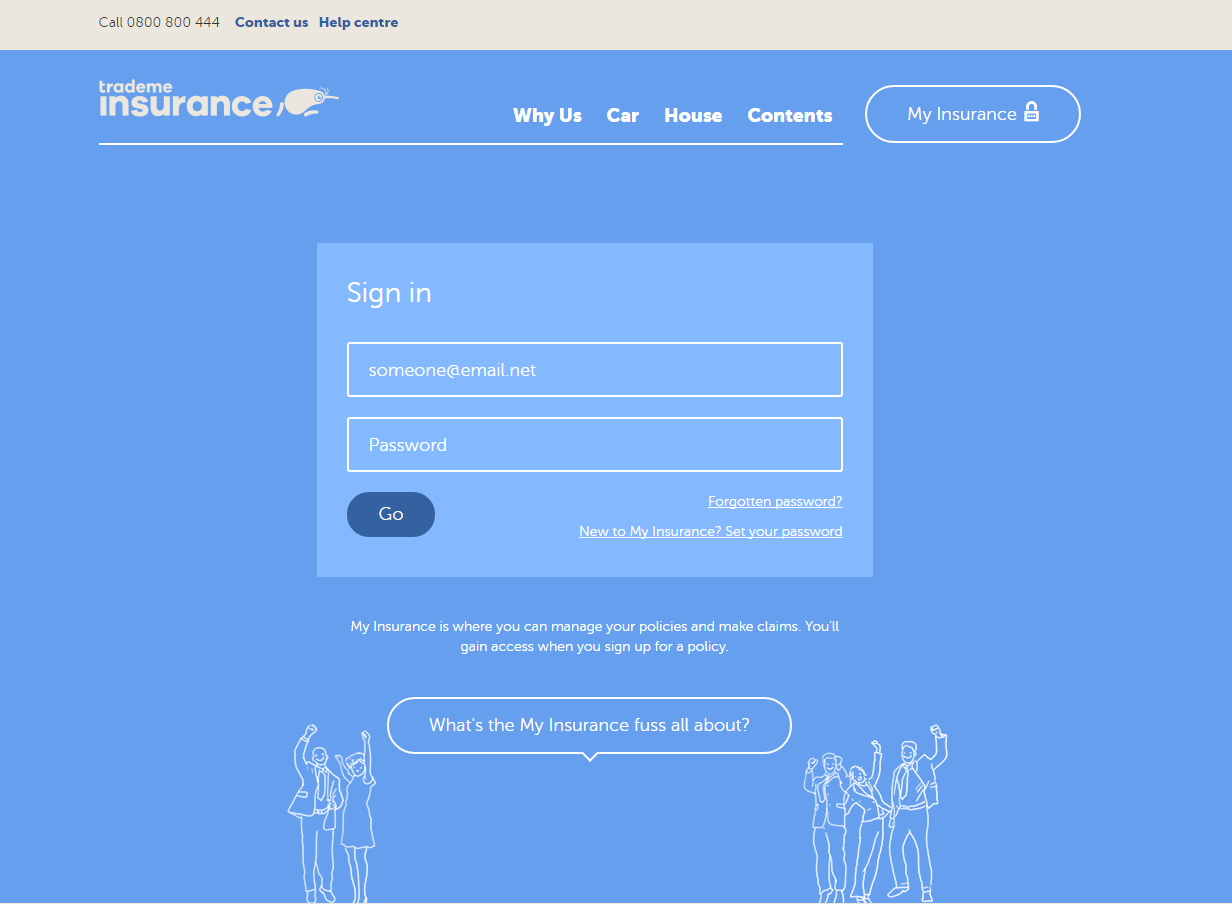 Step 2: Select the policy that you want to change.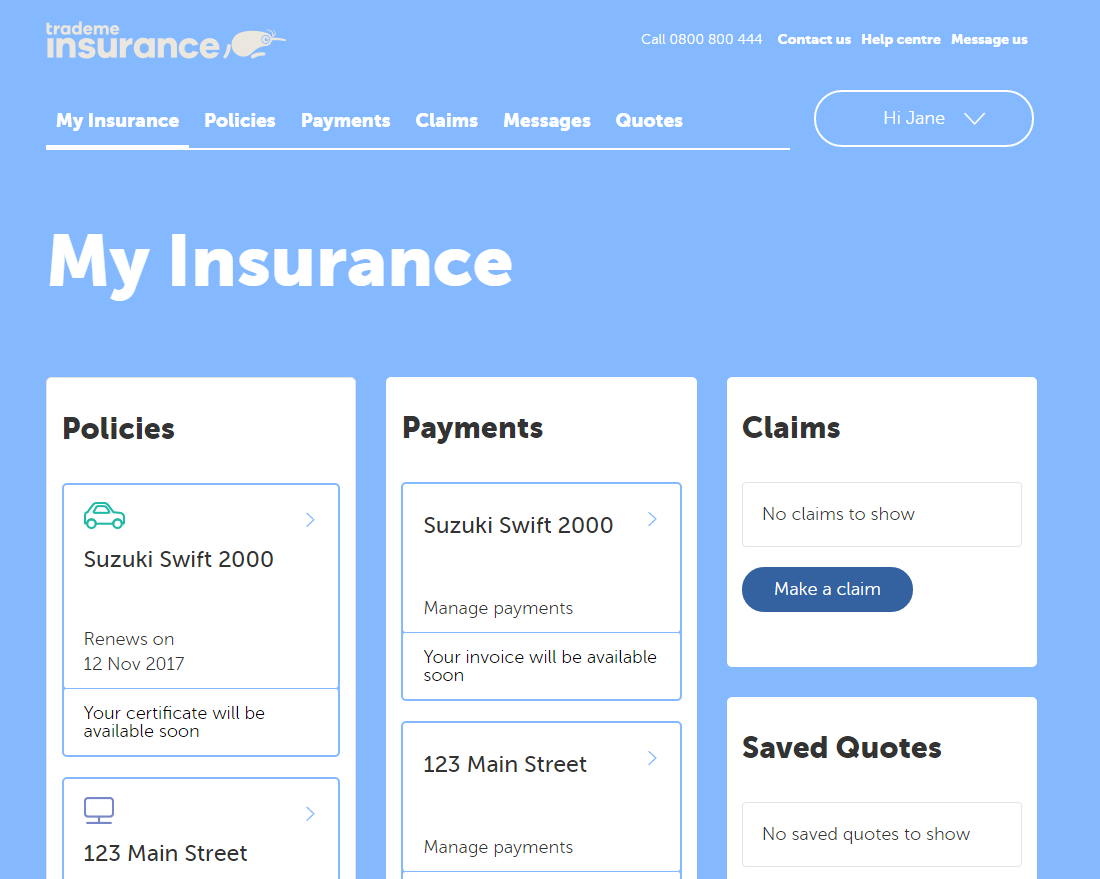 Step 3 : Click into the policy to show the summary page, and click Edit all to open all sections, or use the drop downs to open a specific section to edit.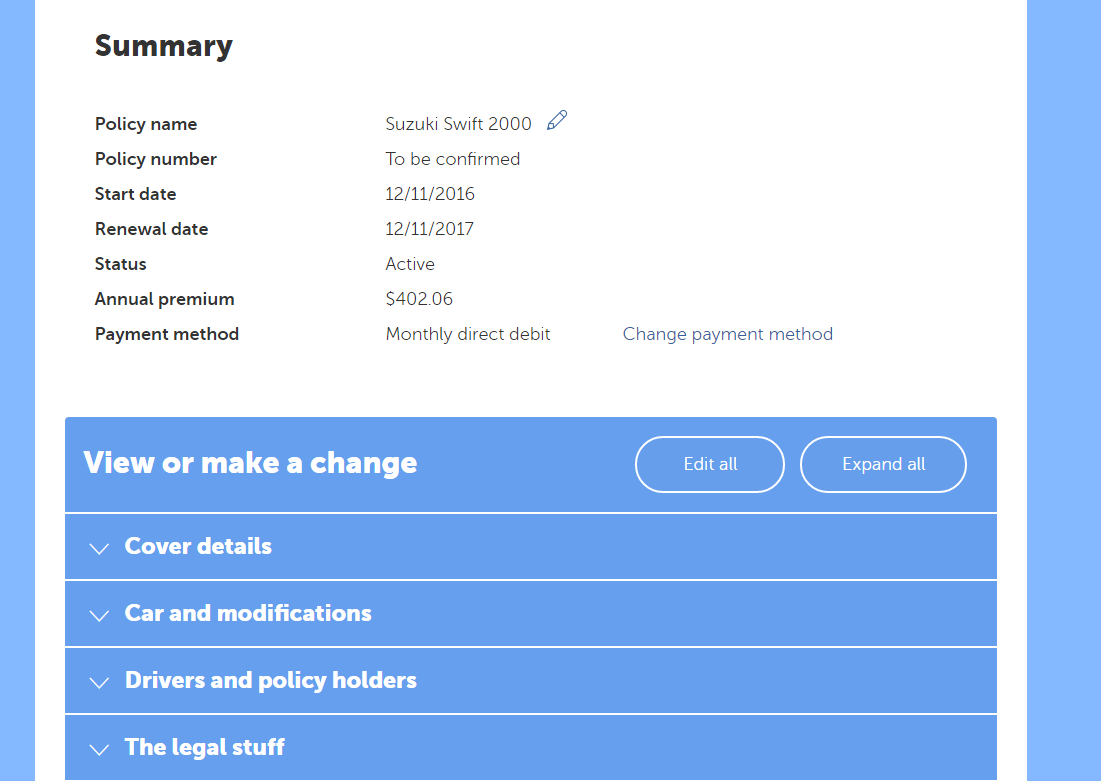 You can make multiple changes and these will be sent to our team to update your policy.
Step 4: Click the Next button if you have finished making changes.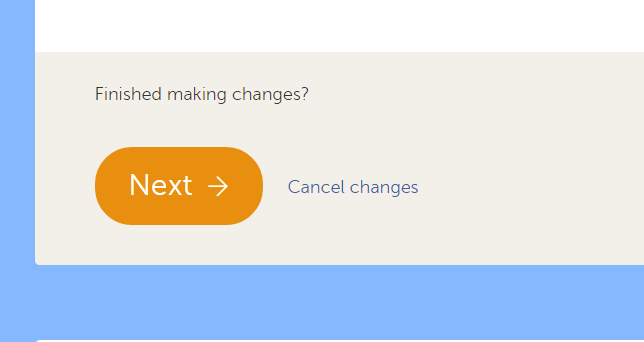 Depending on the change you make, you may need to answer some declarations questions next. From there you can let us know if anything has changed that we need to know about. 
Click Next again to submit those changes if required. 
Step 5: Now we have your change request, we will contact you once this has been approved.

Step 6: Sit back and relax.
Still unsure? Fire up a live chat or contact us, we are here to help.
Related Articles